2018
April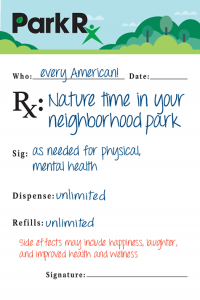 Nature is able to clean us from the inside out and heal us physically, mentally, and emotionally. Take in some ParkRx this Earth month with Earth Day (April 22), Arbor Day (April 27), ParkRx Day (April 29), and National Park Week (April 21-29), and National Volunteer Week (April 15-21). Here are a few steps:
Take a break with a walk in the woods taking in the sights, sounds, smells.

Take a pledge to stand #fornature and share with friends and family.

Take part in an Earth Day celebration.

Let go of screen time and #optoutside.

Let nature be the teacher; go on a nature play date.

Give back to the abundant parks in our nation by volunteering, planting a tree, or growing a native garden in your yard.
---
March
Spend some time in or around water to develop some Blue Mind. Research shows the positive impacts of water on the whole body and mind. Read on… or check out one of my favorite books.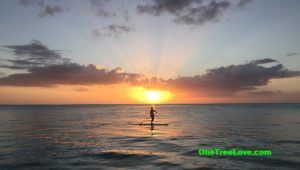 ---
February
Give and receive love by emerging yourself in a welcoming and loving community. Being around people that fill you up with love has treemendous benefits to your mind, body, and spirit. Why not volunteer, join a book club, or take a group hike? Or attend the BIG LOVE FEST on February 24 in Akron!
---
January
Enhance your sweet dreams by making bedtime relaxation a reality!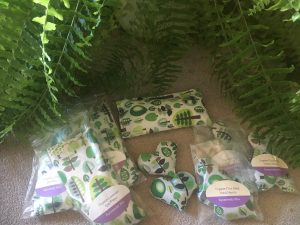 OneTreeLove eye pillows and hand hearts made exclusively by Equanimity Plus make a great gift for yourself or others to promote deep relaxation. To purchase, email lisa@onetreelove.com.
---
---
2017
November
When we make space in our lives to pause, reflect, and be GRATEFUL, a whole new world can open up.
Go for a walk.
Pause to take in the beauty of change within a tree.
Reflect on ways you can be GRATEFUL for changes you see within the tree.
Can you apply this same GRATEFUL attitude to changes in your life?
---
October
Spread the love. Feel the ONEness. Develop a self love home practice. Get up a few minutes before others in your house or slip away a few minutes early at night. Find a quiet spot to be still and find your breath. Use an eye pillow, hand hearts, and blanket to help you relax into the earth.
OneTreeLove eye pillows and hand hearts made exclusively by Equanimity Plus can help you get grounded. Purchase a set at any of Lisa's classes or by email lisa@onetreelove.com.
---
September
Spread the love— plant trees and feel the ONEness to all living things. We are certainly not alone with the struggles and beauty of life, but we can all give a little love, kindness, and connection.
Join Lisa in doing some karma yoga and planting some trees in Cuyahoga Valley National Park on National Public Lands Day (Saturday, Sept 30). Email lisa@onetreelove.com to join the group.
---
July/August
Savor all the summer goodness from your garden with some quick pickling. Harvesting right from your garden (or a neighbors) and pickling the goods will give you a little dose of summer for the next few months. Check out this simple recipe that I did without the sugar.
---
June
Unstructured outdoor playtime is good for mind, body, and spirit. It helps increase creativity, intelligence, kindness….read more here.
What is your favorite outdoor play activity? Perhaps its the new Nature Play stations in Summit Metro Parks. Share with us by tagging #OneTreeLove and #playoutside on Facebook.
---
May
Dear friend,
Go with the flow
Be thoughtful of those downstream
Slow down and meander
Follow the path of least resistance
for rapid success
Immerse yourself in nature,
trickling streams,
roaring waterfalls,
Sparkles of light dancing on water
Delight in life's adventures around every bend
Let difficulties stream away
Live simply and gracefully in Your own True Nature
moving, flowing, allowing,
serene and on course
It takes time to carve the beauty of the canyon
Rough waters become smooth
Go around the obstacles
Stay current
The beauty is in the journey!
Source:  YourTrueNature.com
---
April
Spring cleaning doesn't just apply to your closets. Spring is a time of new beginning, habits, and practices. Perhaps its:
Switching from toxic cleaning products to naturally-made products
Reducing electronics or car travel for a day
Increasing outdoor time
Or whatever will serve you and nature better
To help release old energies harbored in the body and welcome new starts, try practicing hip opening yoga poses such as lizard or pigeon. Clear the mind as well with cleansing breath…breathe in fully fresh new "prana," life force energy, and breathe deeply out "apana," old stale energies which are no longer needed.
---
March
Invite more balance into your life by regularly practicing vrksasana (TREE POSE)! Our favorite standing yoga pose at OTL improves physical balance, mental focus, connection of right and left brain hemispheres, self confidence and self esteem.
Place a hand on a wall, counter or chair and look down at a point on the ground to feel more stable.
For a balance challenge, shift your gaze up or close your eyes.
Try tree pose with others and become a forest!
---
February
Here's a little snack that will bring you some big love taste and health!  Bear Scat is one of the new plant-based recipes featured in Rip Esselstyn's latest cookbook, The Seven Day Rescue, that Darlene was a taste-tester for. Serve up the scat snack on your next hike.
Bear Scat, 12 servings:
1 cup dark, non-dairy chocolate chips

1 cup fresh organic blueberries
Line a baking sheet with parchment paper. Melt the chocolate in a double boiler or microwave. Pour in the blueberries and stir lightly. Place tablespoon of the mixture on the baking sheet and place in the freezer overnight. Dip in your fav nut butter for even more love!
---
January
Home-cooked meals are big love. Give yourself some time on Sundays prepping some healthy foods to start your week. It is living big to try a variety of fruits and veggies, and big love to keep it simple.
Try simple roasted cauliflower:
Cauliflower, coconut oil, salt, pepper, and your fav spices- bake on 350 degrees for 20 min (or longer depending on your preference)
---
---
2016
December
Redefine your morning. Start your day in a gentle way by creating mindful morning practices:
~ Recognize your gratitude attitude and positive intentions before stepping out of bed.
~ Stretch in ways that feel good and fun…like a tree, cat, happy baby.
~ Drink some water or tea.
~ Read something fun and empowering.  
---
November
Choose gratitude. Take a moment or several throughout your day to recognize what you are most grateful for and watch as it cultivates more gratitude. For a 30 day gratitude practice, check out my friend's book.
---
October
Organic foods sourced locally are good for you and the planet. Organic foods reduces toxins being introduced to your body and the earth. And your carbon footprint is also reduced when purchasing from growers in your backyard.  
To learn about what is growing around you: check out LocalHarvest.org
To learn about the dirty dozen and clean fifteen: visit Environmental Working Group's website
---
September
Forest therapy (some call it forest bathing) is taking root! Schedule some time for yoga, hiking, or meditation among the trees to connect mind, body, and planet. 
To learn more: check out this article