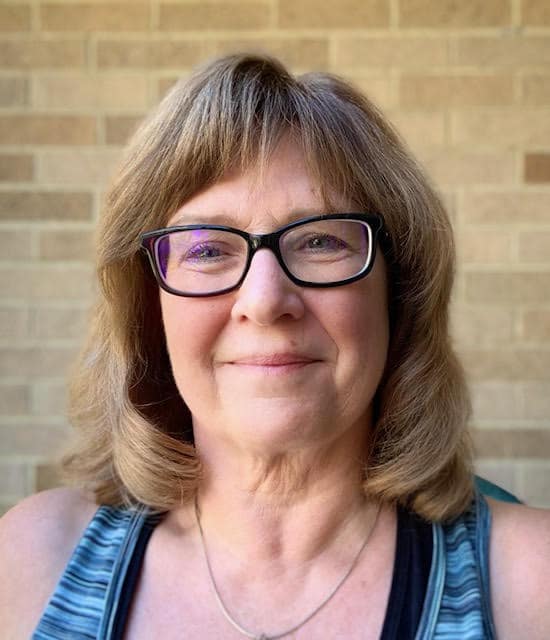 Laura Tecca began practicing yoga in 2005 at her workplace with power vinyasa. After rotator cuff surgery and bilateral knee replacements in 2014, she thought she'd never practice yoga again. This is when she discovered that slow gentle classes, combined with mediation, were exactly what she needed to keep her healthy in mind, body, and spirit.
Laura completed her RYT 200 hour teacher training at Namaste Yoga Studio and a Yin Yoga certification through Soul and Steady Yoga Parlour in 2020. Her teaching style is gentle yoga geared toward students that enjoy a slower practice. She uses breath, postures and meditation to calm the mind and helps the student to find peace and serenity as they move through the practice and their life's journey.
When not practicing yoga, Laura enjoys fishing, camping, biking and hiking – basically anything that involves being outdoors. Connecting with nature soothes her soul and is a necessary part of her life.