2021 TREE Fund campaign:
It's time to get rollin' again for the trees! If you would like to support tree research and education, join the 2021 campaign by donating to OneTreeLove's support page here*...Tree-mendous thanks from OTL, Lisa, and the trees!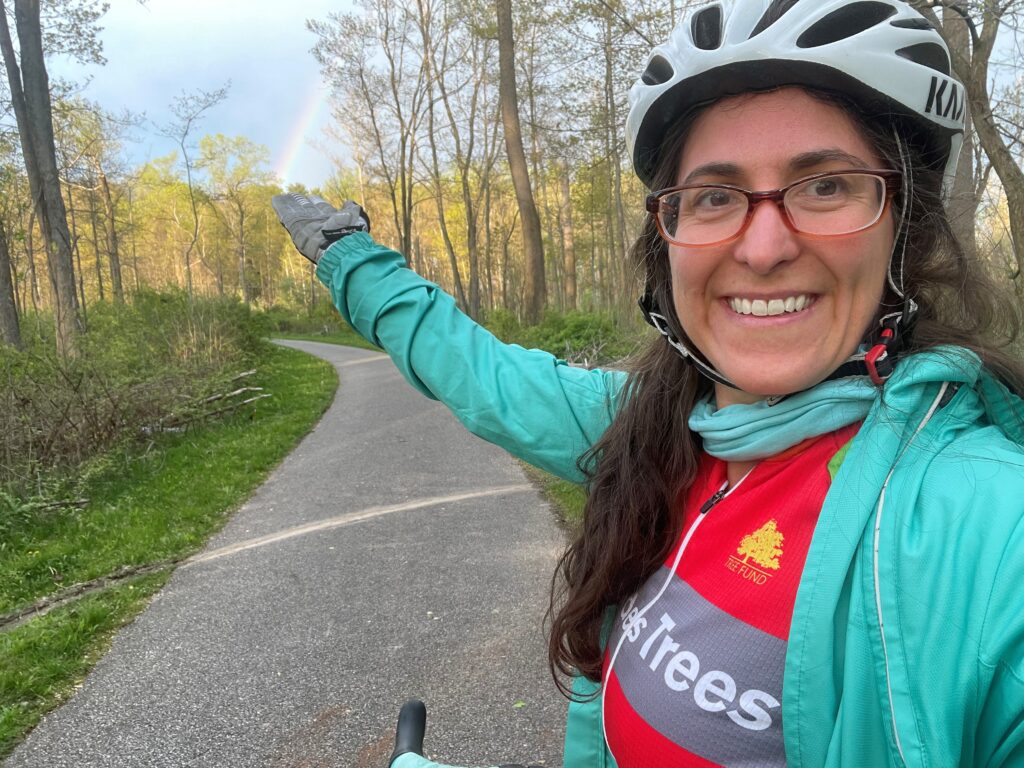 This year, Lisa will be rollin' throughout Ohio for at least 1,000 miles and welcomes you to reach out and join for some mindful cycling together. For each $250 donation, Lisa will organize a special yogAdventure for you and a few friends.
Let's spread some tree love!
#mindfulcycling #treethanks #treelove #TourdesTrees #TREEFUND #yogAdventure #OneTreeLove
*You may also mail a check to OneTreeLove, PO Box 114, Peninsula, OH 44264 payable to TREE Fund.
2020 TREE Fund efforts: The continuous growth of tree research and education is our mission. We invite you to make a gift to the TREE Fund this year in support of the 2020 Tour des Trees and the work to spread this mission across the US. Lisa is pledging to ride every week from April to October for at least two hours beneath the trees. And if the opportunity arises, she will join fellow riders and TREE Fund ambassadors in Colorado to ride and provide outreach to the communities we visit in August/September. To donate to the 2020 effort, visit https://tour-des-trees-2020.everydayhero.com/us/onetreelove-lisa-meranti or mail to PO Box 114, Peninsula, OH 44264 addressed to TREE Fund. With TREEmendous love and gratitude, thank you for supporting this work.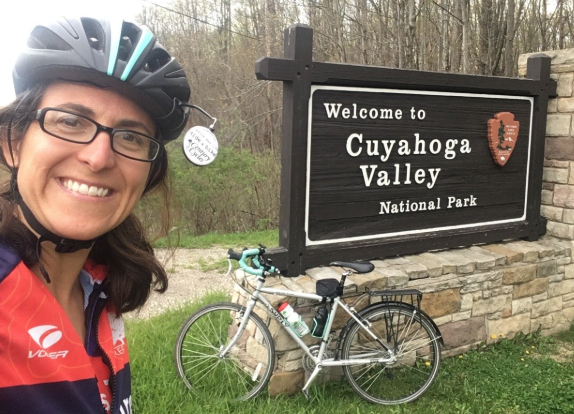 ---
2019 Wrap Up: A treemendous TREE Fund Tour des Trees 2019 is wrapped up!!! In total, we had about 90 fundraisers/tree lovers safely ride the 450-mile route through Tennessee and Kentucky, 10 community programs conducted along the way, 500 books provided to kids, and $371,757 gifted to the Tree Research Education Endowment Fund.

We are so grateful to the OneTreeLove community for the treerrific financial support, riding tips, and tree loving-kindness. Together, we contributed $5,108 to tree research and education. Lisa rode 270 miles, engaged 240 students, and offered yoga support to many riders. Thank you for being part of this incredibly treemendous cause.
View the 2019 Tour photos here- https://drive.google.com/open?id=1-sAw1WIdu2xPfkjSGOae1px4TW6Uury-
Itinerary here- https://treefund.org/wp-content/uploads/2019/09/2019-Tour-des-Trees-Itinerary.pdf
#treefundtdt2019 #treefun #OneTreeLove #moretreesplease #ridefortrees #treEducation #TREEFund #treefamily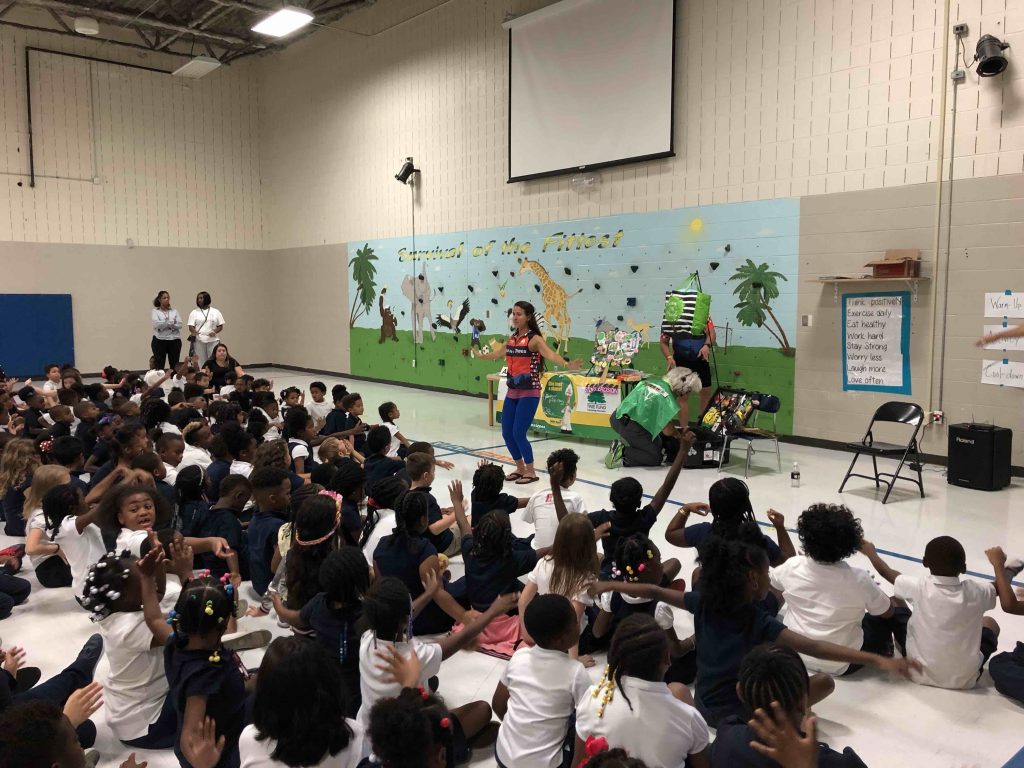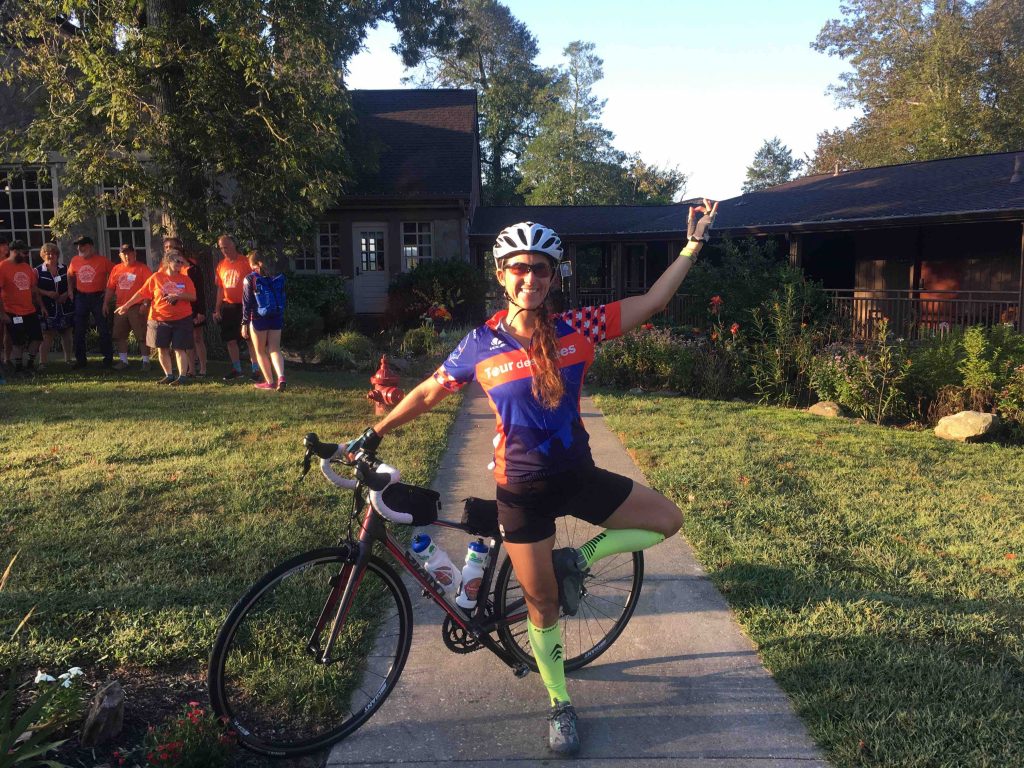 I love trees, people, the planet, and making a difference. And one of the best ways to share that love is to support the work of the TREE Fund. I am raising funds as part of my participation in Tour des Trees 2019 both as a rider and volunteer. I invite the OneTreeLove community to support this treemendous organization by giving whatever.
The more people that know about TREE Fund, the greater their impact, so please also spread the word by sharing my page with your friends and family. Thank you in advance for your generosity, it means a [tree] lot!
Becoming a OneTreeLove Tour des Tree sponsor and receive the following benefits:
Root $100
Recognition on OneTreeLove.com, OTL Facebook page, and Enews with name and/or logo (throughout remainder of 2019)
Acknowledgement at OTL yogAdventure fundraisers. Sponsors include Bath Hollow Farm, Stephanie Jain, and Christopher Vild.
Trunk $250
Above benefits
Private yogAdventure with hike option for up to six people (up to 90 minutes). Sponsors include Tree Hugger and Tom Miller.
Crown $500
Root benefits plus one of the following:
Two private yogAdventures with hike option for up to six people (up to 90 minutes each)
Single private yogAdventure for up to 15 people (up to 90 minutes)
Standup Paddle Board (SUP) YogAdventure session for up to three people (up to 120 minutes; board rental included; beyond 30 miles from Cleveland may require additional travel fee)
Please donate to the Tour des Trees 2019 fund today via the link below!
https://tour-des-trees-2019.everydayhero.com/us/onetreelove-lisa-meranti
Training for the Tour des Trees has me exploring parts of Northeast Ohio that I hadn't by bike before. It gives me a new perspective on just have treerrific we have it here. But I know there is more work to do here and across the US as we face the ecological challenges ahead. That is why I value the work of the TREE Fund and your tree love so much.

HUGE thank you to all those that have supported Tour des Trees 2019 so far. Join us in acknowledging our top sponsors:
The Roots $100
Bath Hollow Farm
24 Karrot Kitchen*
Purplebrown Farmstead*
Elizabeth B
Stephanie Jain
Lisa Kahl
Anna & Michael P
Christopher Vild
Trunk $250
Tree Hugger
Tom Miller

Crown $500
ANONYMOUS
*denotes in-kind support
Treemendous gratitude for your support. All donation will be directed to an endowment to expand tree research and education throughout the US. To top off this campaign, I will participate in the 450-mile Tour des Trees mid-September and help raise awareness about trees throughout TN and KT. Throughout the tour, I will bike, help with tree plantings and education community programs, as well as provide yoga for riders.